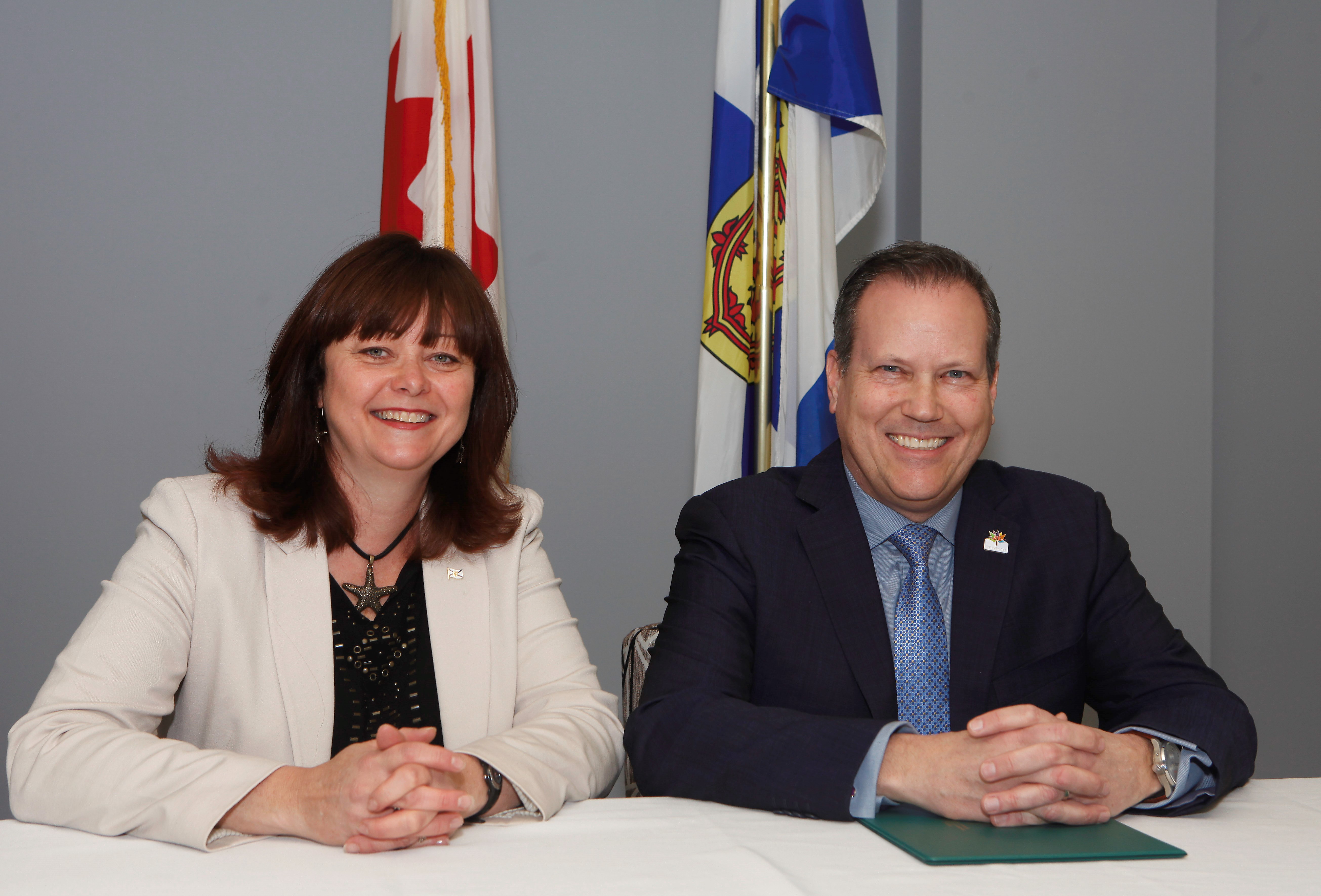 More seniors, low-income homeowners, and people with disabilities in Nova Scotia will be able to remain in their homes longer thanks to significant improvements to existing home repair and adaptation programs.
Housing Nova Scotia and the Canada Mortgage and Housing Corporation are investing $7.8 million to give Nova Scotians more access to affordable housing and to support independent living. The investment more than doubles the funding that was previously available.
Cole Harbour-Eastern Passage MLA Joyce Treen, on behalf of Joanne Bernard, Minister responsible for Housing Nova Scotia, and MP Darren Fisher, on behalf of Jean-Yves Duclos, Minister responsible for Canada Mortgage and Housing Corporation, made the announcement today, March 29.
"We know that most seniors would prefer to stay in their home as long as possible," said Ms. Treen. "With this funding, more seniors will be able to enhance their housing units so that they can live there longer."
"We recognize how important it is for seniors and people with disabilities to be able to live independently close to their families and friends," said Mr. Fisher. "The enhancement of these programs will help improve their well-being and sense of security while supporting the local economy."
The funding announced today will go toward three existing programs:
--Homeowner Residential Rehabilitation Assistance Program, an additional $6.9 million
--Emergency Repair Program, $800,000
--Access-A-Home, $100,000.
The funding is cost-shared 50/50 between the federal government and Nova Scotia.
Homeowners may be eligible for financial assistance based on their household income and, in some cases, the value and location of their home. Eligible repairs may include structural, electrical, plumbing, heating, and fire safety.
The funding announced today is through the Investment in Affordable Housing Agreement. Under the agreement, the provincial and federal governments each contributed $21.4 million, a total of $42.8 million, for existing affordable housing and repair programs.
For more information about Housing Nova Scotia's repair and adaptation programs homeowners can call 1-844-424-5110.