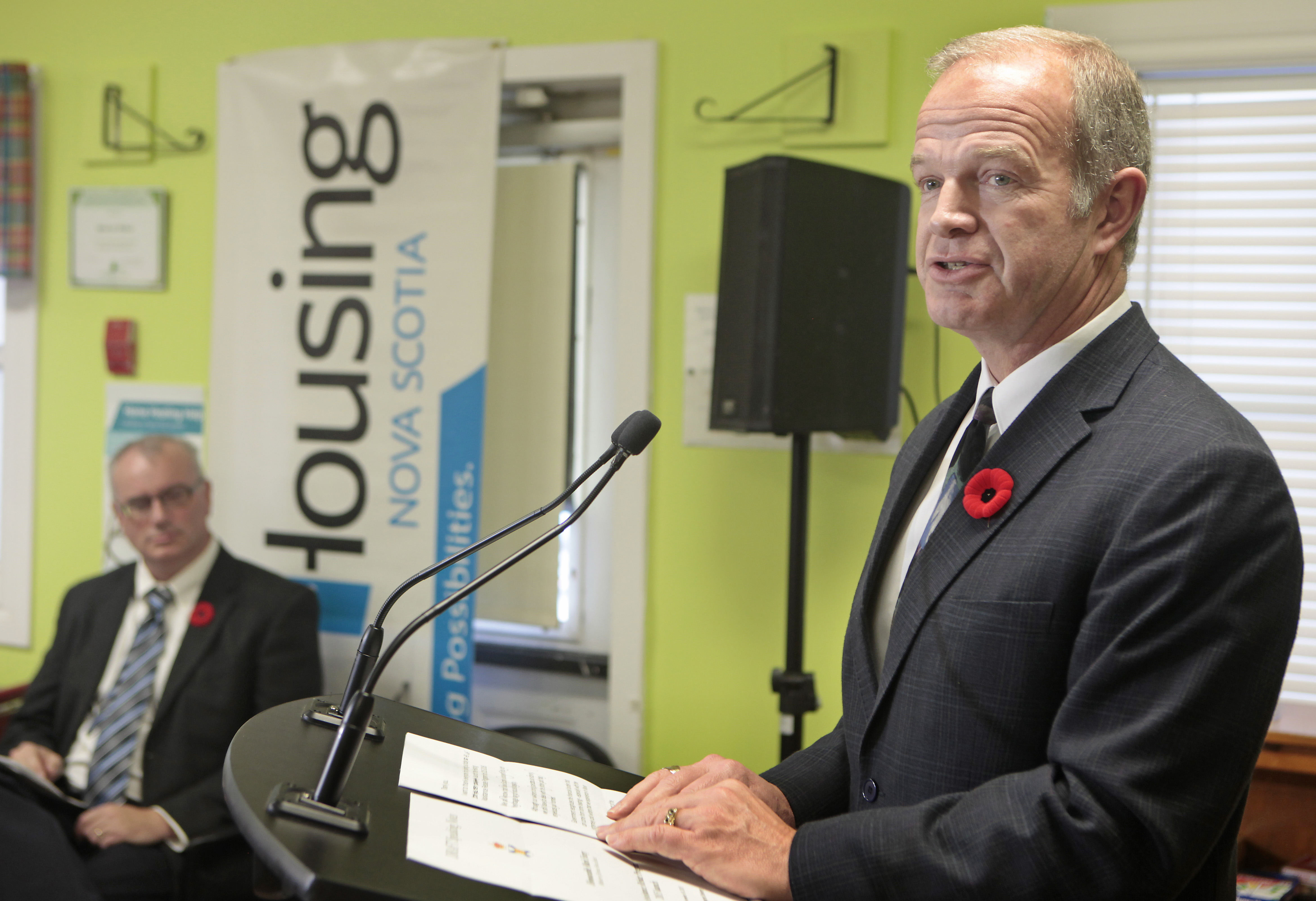 Service Nova Scotia is now accepting applications for the Heating Assistance Rebate Program (HARP) to help with up to $200 toward home heating costs.
"Government recognizes the financial burden that Nova Scotians are faced with to heat their homes during the cold winter months," said Service Nova Scotia Minister Mark Furey. "By continuing to provide applications already filled out to past applicants, and by making applications accessible to people, we are ensuring that the application process is as convenient and efficient as possible."
This year, Service Nova Scotia partnered with Housing Nova Scotia by sending information to past HARP applicants to promote available funding to help eligible families, seniors and persons with disabilities to make their homes safer and more accessible.
"We are committed to helping low- and modest-income homeowners stay in their homes and the communities they've helped build for as long as they can," said Dan Troke, chief executive officer, Housing Nova Scotia. "We want to ensure that eligible homeowners know they can count on us if they need financial help to renovate or modify their homes to meet their needs."
Housing Nova Scotia invests more than $20 million every year to help homeowners with their housing needs. Major repairs or renovations can include structural, plumbing, electrical systems, heating system, and fire safety. Modifications to increase accessibility can include ramps, handrails, and bathroom renovations. Funding for programs may vary up to $16,000.
Last year, almost 44,000 people and families received a rebate from the Heating Assistance Rebate Program.
Nova Scotians that pay a heating bill at their current address and meet one of the following criteria are eligible to receive a home heating rebate:
--live alone with an income of $27,000 or less
--live with others and have a combined income of $42,000 or less
--receive income assistance from the Department of Community Services
--receive the Guaranteed Income Supplement from Service Canada
HARP applications are available online, by contacting the Public Enquiries phone number at 1-800-670-4357, at Access Nova Scotia locations, Department of Community Services' offices, MLA offices and through more than 70 community groups, resource centres and other locations across the province.
Go to http://bitly.com/HARP-NS for more information.