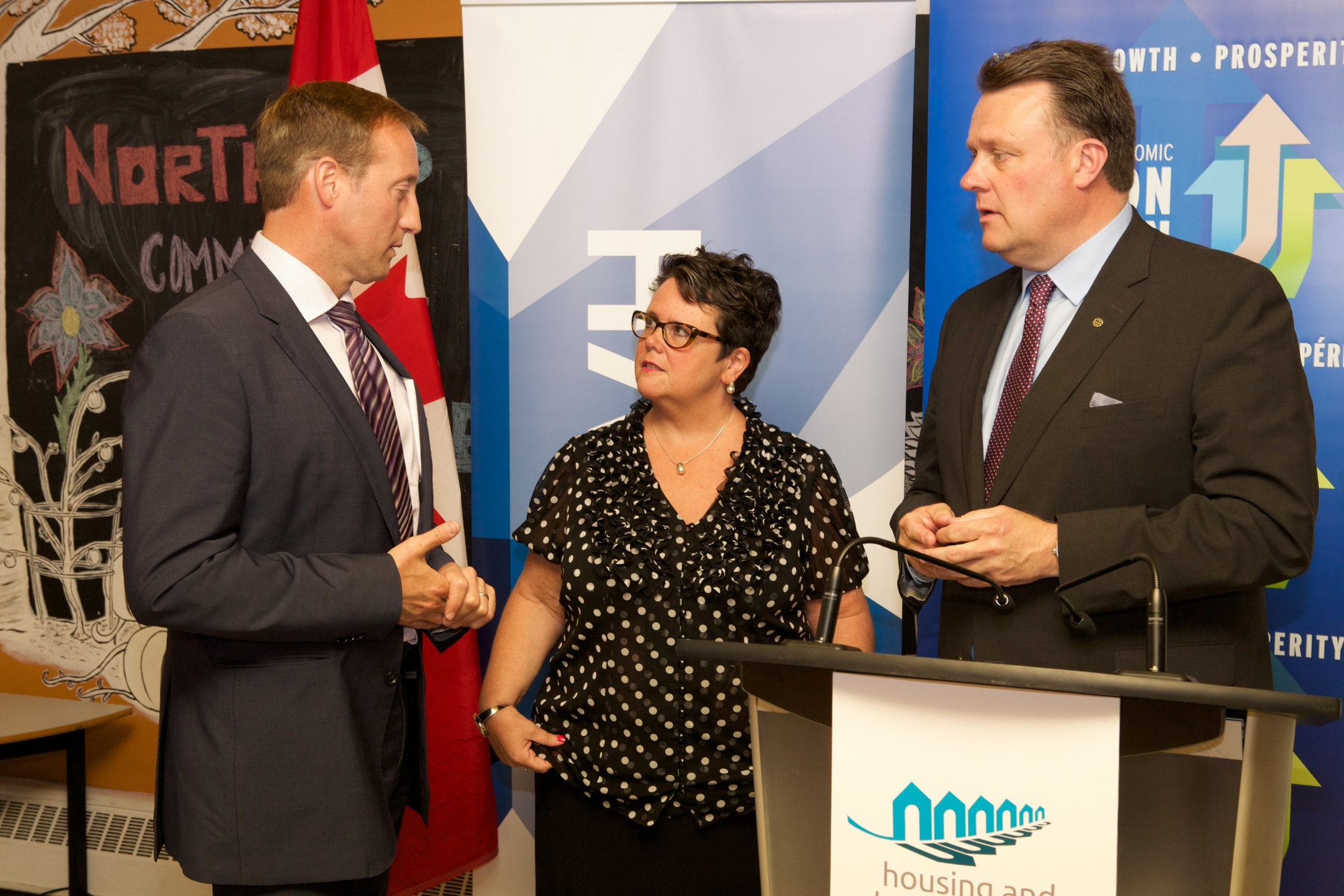 Today marked a significant milestone toward ending homelessness in the province.  Housing Nova Scotia announced its support for the Housing First – Phase One initiative in Halifax.  The program aims at housing 50 - 60 of Halifax's most chronically and repeatedly homeless individuals.  The first individuals will move into housing during the fall of 2015.
"Nova Scotia is pleased to support the Housing First initiative and is committed to working with our partners to help break the cycle of homelessness", said the Honourable Joanne Bernard, Minister responsible for Housing Nova Scotia. ""I am confident that Housing First will help people find secure, stable housing as the foundation for rebuilding their lives."
Housing First was highlighted in the Province's Housing Strategy as an innovative approach to break the cycle of homelessness. It supports homeless individuals to remain housed without a requirement that they first become "housing ready". Similar programs across North America have proven to be a very effective intervention to offer people who have long struggled with homelessness.
"I would like to recognize the leadership role of United Way in bringing all the key players together and for their vision in creating the Halifax Housing and Homelessness Partnership", said Dan Troke, Chief Executive Officer, Housing Nova Scotia.  "The work of the Partnership thus far has proven that government, community groups and businesses can all work together to improve the lives of our most vulnerable citizens."
The Housing First initiative builds on the successful Housing Support Worker program launched by the Province in 2011 as a pilot project.  So far, the program has helped 1,200 people exit homelessness with 90 per cent of participants still housed and not on the streets.  Support workers are the soul of the program, helping those in need transition and use designated programs.
The North End Community Health Centre (NECHC) has been selected to implement the program through its Mobile Outreach Street Health (MOSH) team. Their experience and expertise working with homeless people are key to the success of the program.