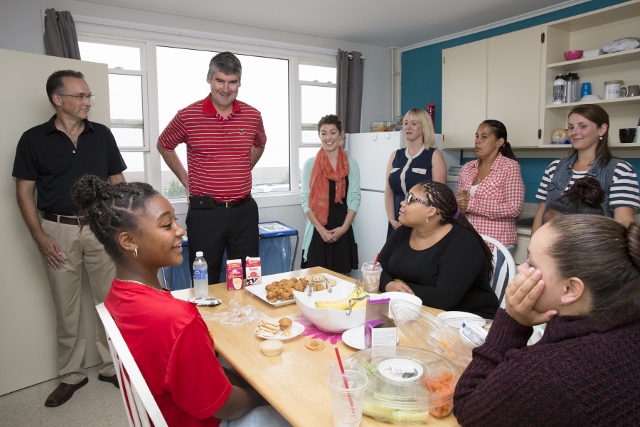 Nova Scotia Premier, Stephen McNeil met with a group of youth from the community of Mulgrave Park, today in Halifax. He dropped in the Phoenix Youth & Community Centre (PYCC) before visiting the community garden.  
Premier McNeil had an opportunity to hear from youth about their positive experience growing up in Mulgrave Park and learn about the various programs offered by Phoenix Youth.  The PYCC works collaboratively with youth, parents, the community and other stakeholders to extend meaningful programs that foster youth development and leadership.
"I see in Mulgrave Park the same community I grew up in, where everyone cares about one another", said Premier McNeil.  
Mulgrave Park is a public housing development for low income earning individuals and families that is owned and operated by Metro Regional Housing Authority (on behalf of Housing Nova Scotia). It was built in the late 1950's and is the oldest and largest public housing community in Nova Scotia. It is a racially diverse community with a large African Canadian population.