We're always interested in hearing about what you have to say.
To send us a message, use our email form.
---
To apply or find out more about Public Housing Programs, contact the Housing Authority closest to you.
Cape Breton Island Housing Authority
Includes Cape Breton, Richmond, Inverness & Victoria Counties
Eastern Mainland Housing Authority
Includes Antigonish, Guysborough & Pictou Counties
Cobequid Housing Authority
Includes Cumberland & Colchester Counties
Amherst office
144 Victoria East
PO Box 753
Amherst, NS
B4H 4B9

Phone : (902) 667-8757
Toll Free: 1-800-934-2445
Fax: (902) 667-1686
 

Truro office
9 Church Street
Truro, NS
B2N 3Z5

Phone: (902) 893-7235
Toll Free: 1-877-846-0440
Fax: (902) 897-1149
Western Regional Housing Authority
(This includes the areas formerly covered by the South Shore Housing Authority, the Annapolis Valley Housing Authority, and the Tri-County Housing Authority) Includes the Counties of Annapolis, Kings, part of Hants, Lunenburg, and Queens Regional Municipality. Also the Counties of Digby, Yarmouth and Shelburne
Head office
New Minas
25 Kentucky Court
New Minas, NS
B4N 4N1

Phone: (902) 681-3179
Toll Free: 1-800-441-0447
Fax: (902) 681-0806

Middleton office
101 Magee Drive, Box 1000
Middleton, NS
B0S 1P0

Phone: (902) 825-2922
Toll Free: 1-855-825-2230
Fax: (902) 825-4189
 

Bridgewater office
99 High Street
Bridgewater, NS
B4V 1V8

Phone: (902) 543-8200
Toll Free: 1-888-845-7208
Fax: (902) 527-1357
 

Yarmouth office
10 Starrs Road, 2nd Floor
Yarmouth, NS
B5A 2T1

Phone: (902) 742-4369
Toll Free: 1-800-306-3331
Fax: (902) 749-1258
Metropolitan Regional Housing Authority
Includes all of Halifax Regional Municipality / HRM and East Hants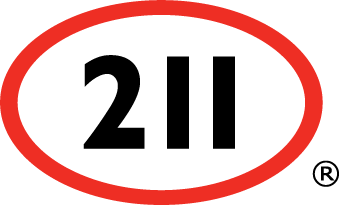 If your matter is urgent, please call 2-1-1.  A trained professional will answer your call and provide you with the information you need about our programs.