IMPORTANT NOTICE: 
Please note that due to the high volume of applications received in the Central Region, which includes the communities of Halifax Regional Municipality, Hants East, and Hants West, we are no longer able to accept any new applications until further notice.  If you have already submitted an application, you will receive written notification regarding your status.
At this time, we are still receiving applications in other areas of the province.
We thank you for your interest. 
The Down Payment Assistance Program (DPAP) assists Nova Scotians with modest incomes who pre-qualify for an insured mortgage to purchase their first home. Eligible participants can apply to receive an interest-free repayable loan of up to five per cent of the purchase price of a home.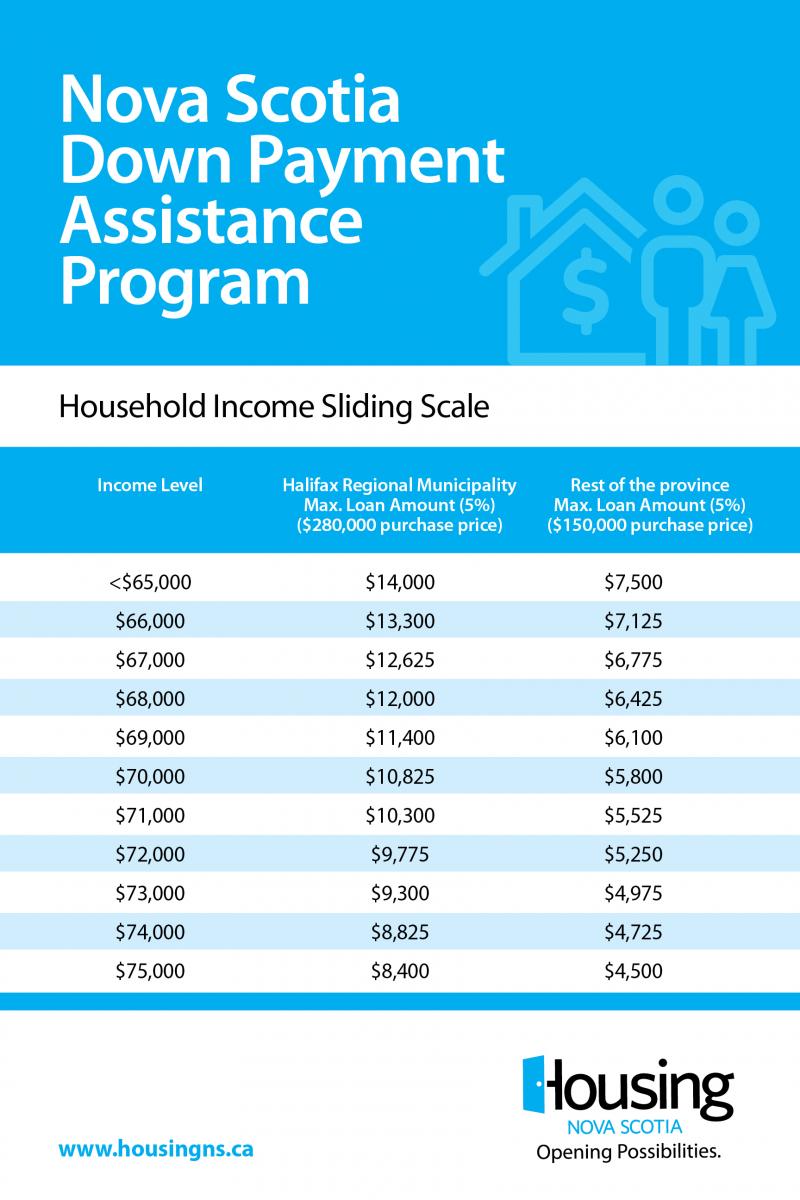 Eligibility:
The purchase price of the home may not exceed $280,000 in the Halifax Regional Municipality (HRM) and $150,000 in the rest of the province.
Participants must have good credit and be pre-approved for an insured mortgage by a recognized financial institution.
For an applicant to be eligible for the assistance, the following criteria must be met:

The property is in Nova Scotia
The applicant is a first-time home buyer
The applicant does not have the financial ability to pay 5% of the purchase price of the property without assistance of the program.
The applicant is pre-approved for an insured mortgage by a recognized financial institution
The applicant has a satisfactory credit rating
The applicant has reviewed the educational material for first-time home buyers provided by Housing Nova Scotia (see below)
The applicant's total household income is less than $75,000
The applicant has resided in Nova Scotia for at least 12 months
 

The purchased property must be the applicant's principal residence; rental properties, seasonal and recreational properties are not eligible.
Loans:
The loans are interest-free and are repayable over ten years. Participants may waive their payments in the first year.
The loan must go toward the down payment and cannot be used for financing, closing or other costs.
The down payment assistance loans can range between up to $7,500 and up to $14,000.
Additional Information:
The pilot program starts on May 1, 2017 and loans will be advanced between May 1, 2017 and March 31, 2018.
The program will help between 100 and 125 households based on Federal and Provincial funding of $1.30 million.
The program is based on a first come, first served basis. Unused monies in any area may be redistributed if take up is not on target in any of the four regions.
$250,000 is available through federal-provincial cost-matched funding of the Social Infrastructure Fund to cover interest costs and carrying charges. The province is also making available $1.05 million in funds that will be loaned to program participants.
Download your application form here:
The following supporting documentation is required to process your application:
2016 Income Tax slips (T-slips) and associated 2016 Notice of Assessment from the Canada Revenue Agency (CRA). Your T-slips should equal the total ($) Amount found on Line 150 of your Notice of Assessment.c

Please call The Canada Revenue Agency at 1-800-959-8281 and request an Option "C" Report if you cannot provide these documents

A copy of your most recent pay stub.

A copy of your Pre-Approval for first mortgage financing.

A signed affidavit showing no previous home ownership. (Please note that a Commissioner of Oaths is available in each of the regional office and can sign your affidavit free of charge!)

A copy of your Agreement of Purchase and Sale

A written verification of employment confirming your date of hire, position, annual income for 2016 and the probability for future or continued employment.
Your application cannot be processed if proper verification of income, as noted above, is not provided.
Educational Material:
Loans under DPAP will only be disbursed to eligible applicants who confirm they have reviewed the educational material listed below.  For your convenience, the material is available below.  Please note that the Educational Material Confirmation Form must be signed and submitted only following receipt of provisional loan approval.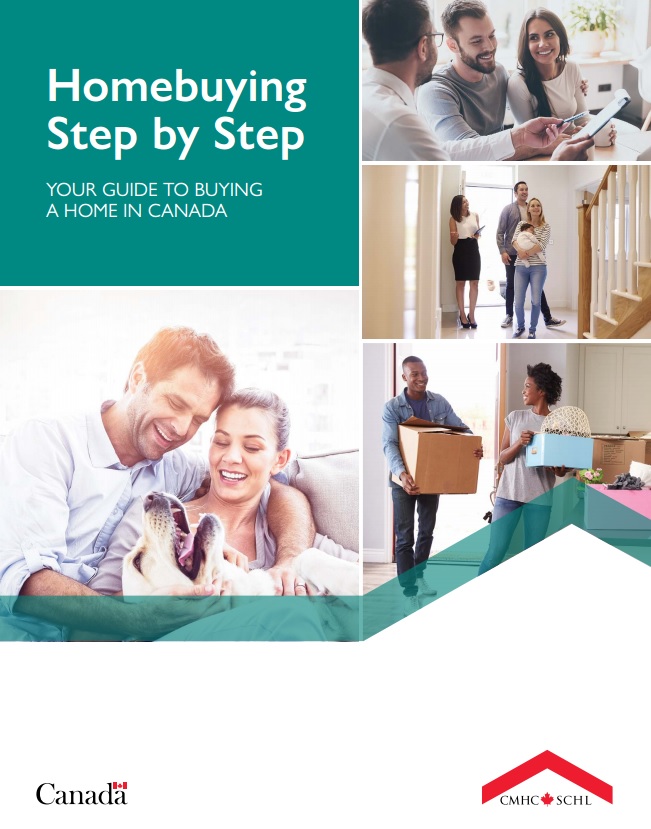 Homebuying Step by Step: Your guide to buying a home in Canada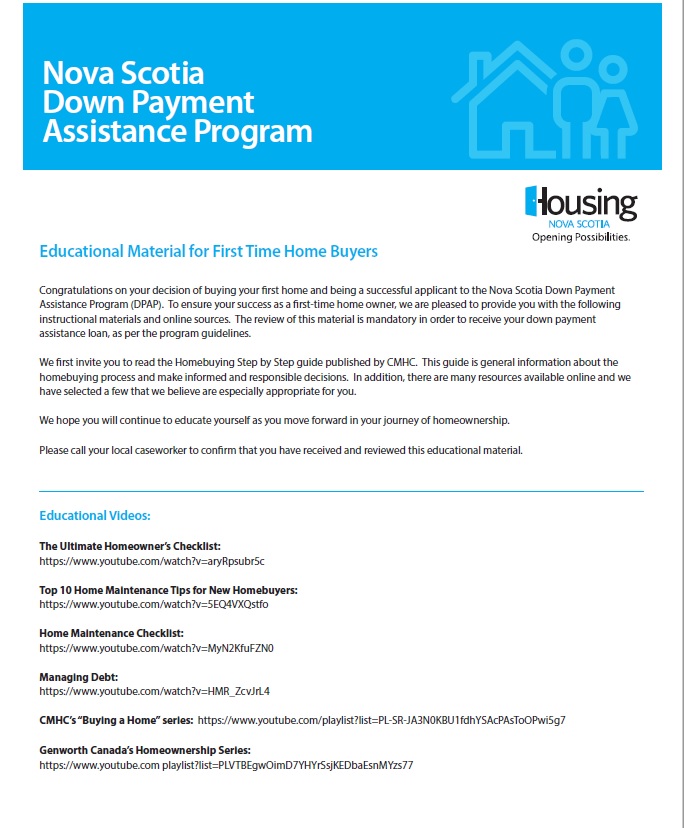 DPAP Educational Material for first time homebuyers